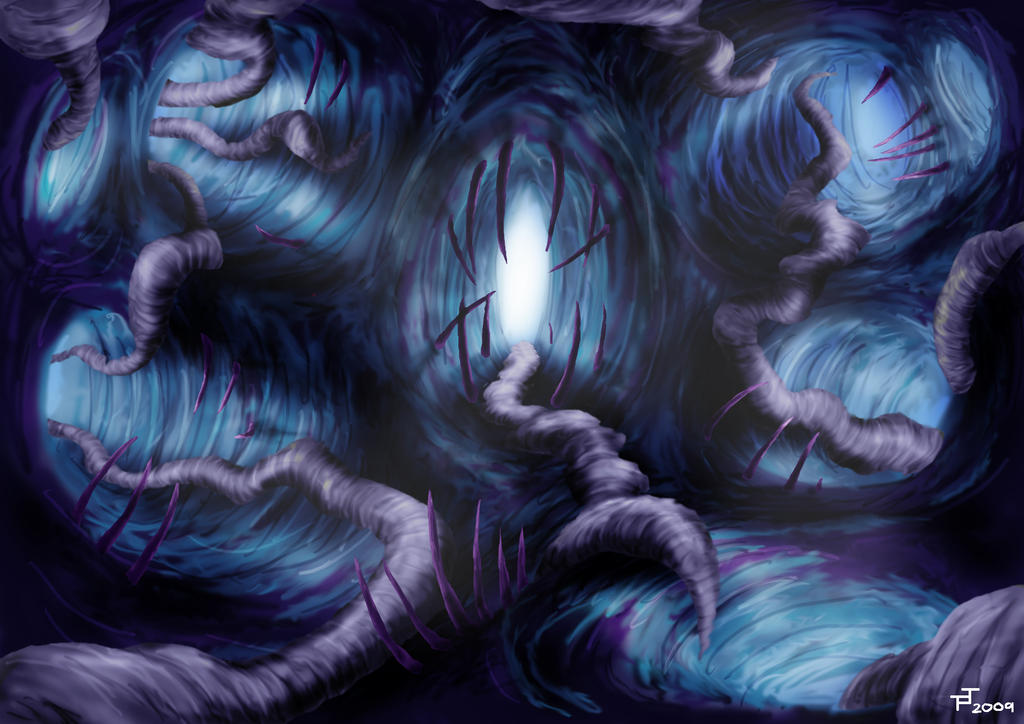 Xoriat, a realm of unspeakable evil. The native Daelkyr reside here, experts of sickening fleshcraft. Among their works were legions of warped and disfigured abominations, the daelkyrspawn. These things were once captured forces of Material plane fleets, the very races that attempted to repel the nightmarish plane. While Xoriat's connection was ultimately severed from the list of coterminous planes, countless creatures were abducted and transformed into the sickening puppets of today. While many are simply stranded in the Prime Material, some seek methods of returning the tether to Xoriat and continuing the invasion from so long ago. Many of these atrocities prepare for battle in the depths of the dark realm of Khyber. From this hideaway, they all ready for an onslaught in the name of their aberrant creators.
Some, like the dolgaunt, for monastic cells to prepare a tactical strike. Other abominations are far simpler and mindlessly assault all creatures that may move too close to their grasp. Either way, their psychologies are far too detached from the mortal realm to properly figure what their current goal or aspiration is.
AUTHOR'S NOTE: More Eberron once more. Here is an updated take on my version of the Daelkyrspawn from a ways back. Also, if I may hop on my soap box. Please, support Exploring Eberron over Rising from the Last War. The former is purely Keith Baker's voice, not the sanitized version released by Wizards of the Coast. So much was watered down to fit their new market model, but the guild allows fans to recapture what WotC decided to leave behind.  Back to this post, I realize an official Choker was published, but I always found them neat and weird… so they're remade here too from their original days.