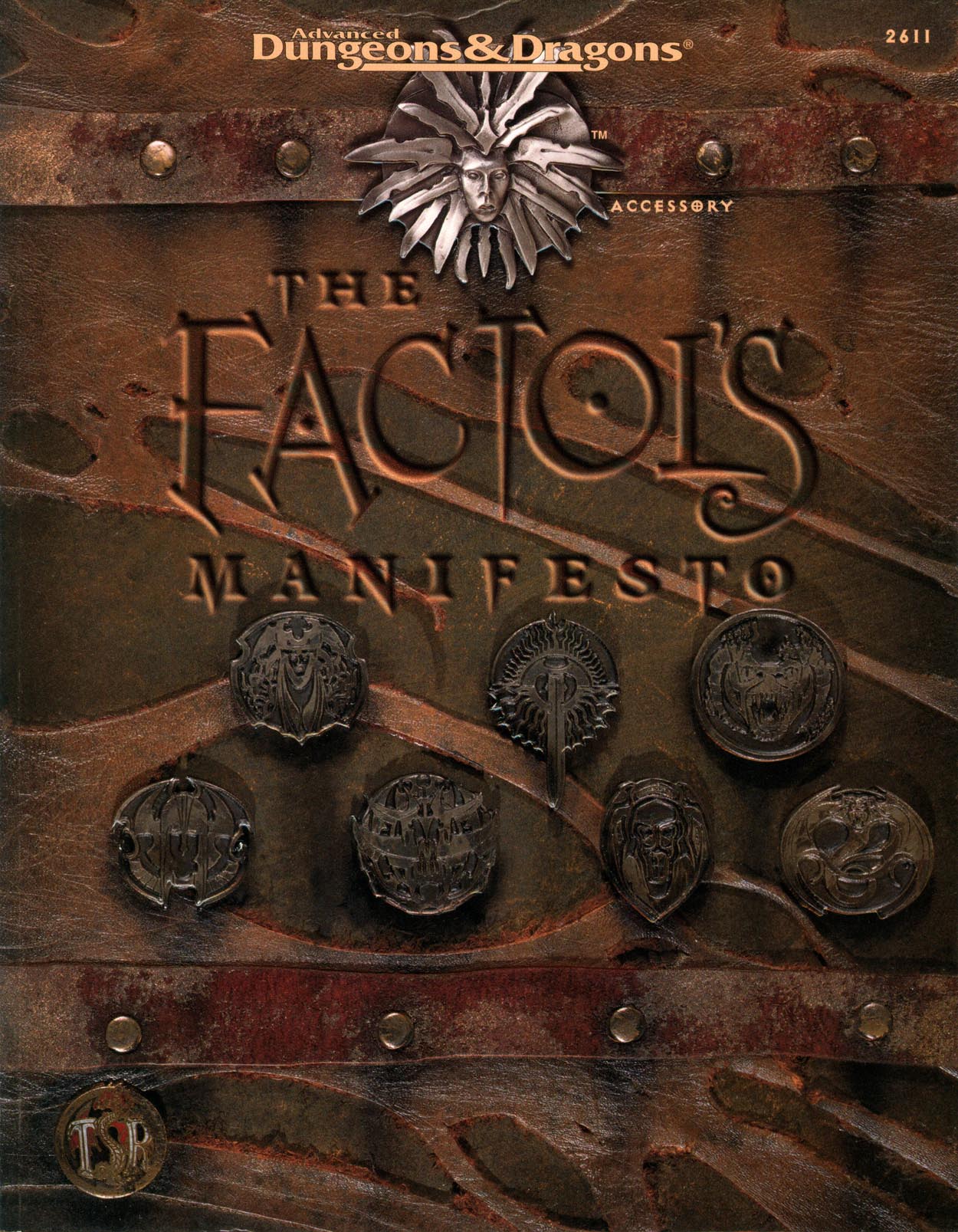 Greetings, reader.  There is no Ramon to worry about this time around.  He is fine, my cohorts have seen to that.  However, his journal is just too valuable to fall into the clutches of some grabby faction or offended primer.  By all means, let me contribute!  For the purposes of this document, this is an addendum to a magnificent tome that will damn you just by thinking about it.  I speak of the most infamous tome in Sigil and maybe beyond, The Factol's Manifesto!  The pages within, adorned with flavour and flare by yours truly, describe the deeper details and dim dark on the factions that populate the Cage!  Read no further, lest a basilisk of the mind take you!  Once you go in, your mind will never go out.
Good, you're still with me.  Let us speak more of the infamous Factols' Manifesto!  The following pages are but supplements to inform you on some background groups attempting to politic and tinker with the workings of wider society all the same.  I sense that you'll ask a question, "Editor, how do I know you're from Sigil when you don't speak in Cant?"  Well, my scrutinizing friend, one can choose to take a break from such slang terminology.  Doing so can allow even the most oblivious of Primers to comprehend forbidden things that could either save them or… well… see above.  So, take heed that all you see before puts your life on the line much like it does my own!  With that dire warning, continue and be educated!
Author's Note: Writing in the style of the Factols' Manifesto, what fun!  I've made a number of sects and the like over the years, also playing with other ideas.  Plus, here's a chance to spill the rest of the beans on the Acts of Balance "Faction" I've been teasing for a while.