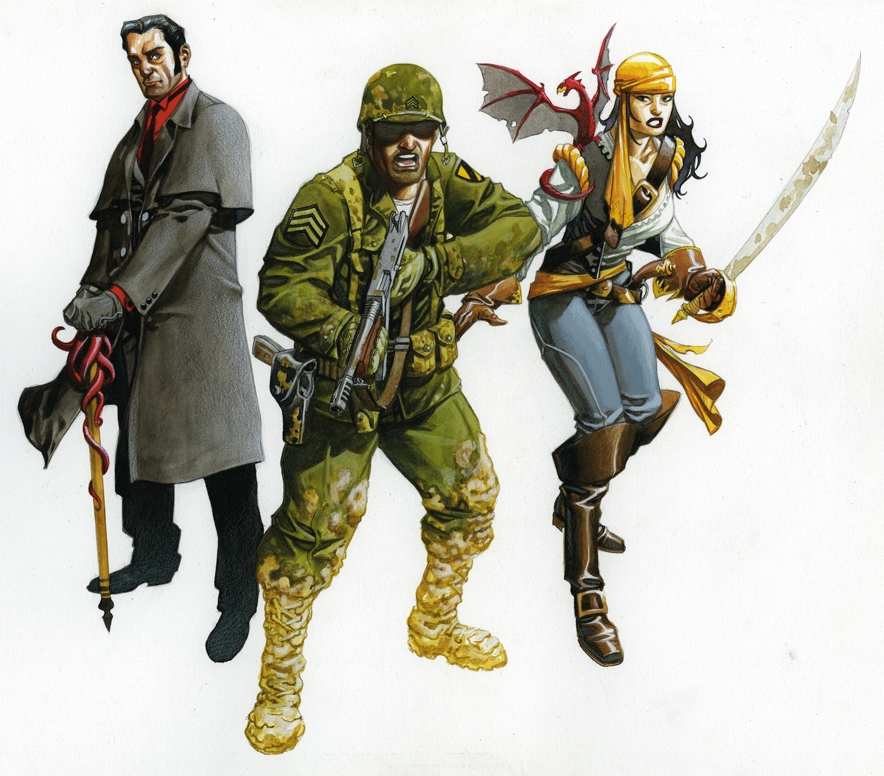 People who aren't careful have a habit of vanishing in this city.  The cops, they just don't care.  Hired hands, they're hiding something.  The likes of people like me, researching the truth on the side.  If you're careful, you'll stay close and ask few questions.  – Herman P. Finske, Attorney and Occult Reseacher
Even as times change and people progress, one things stays true…  there are things that always go bump in the night.  Your walled in lands of safety can still be infiltrated or outright broken down.  And even without that, there are still dark forces at work from within.  Mad experiments, mutants, things of the mind and more!  Monsters are going modern for this week!
Author's Note: More urban fantasy/modern horror creatures!  This time, right out of the pages of D20 Modern with my own twists here and there.

Continue reading "More Gothic Terra – Even more frightening foes"