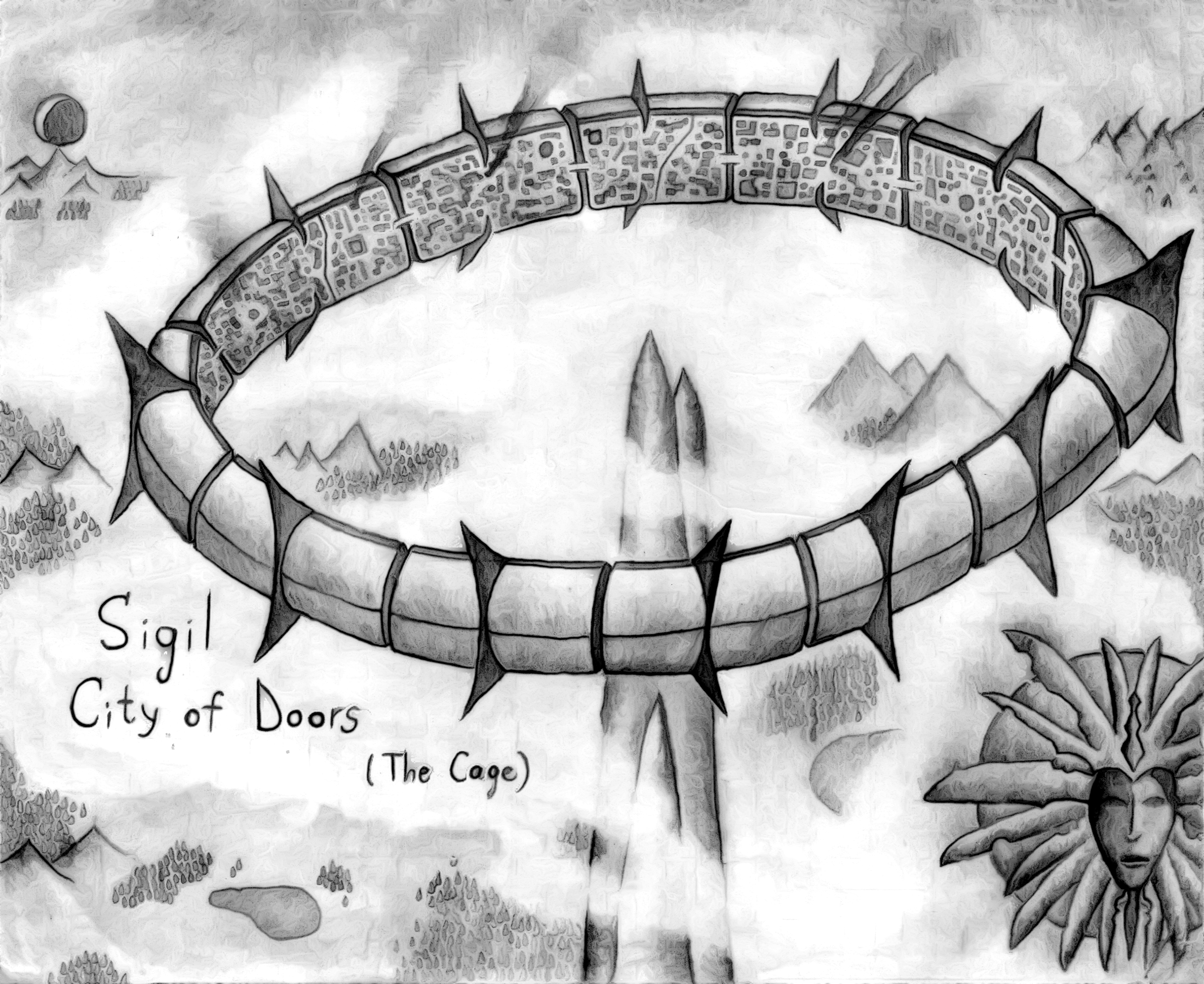 Hark, fine scholars, bookworms and those who crave knowledge!  Boskov's Books has a sale unlike any other.  Gain the recipes of the Gold Bariaur Inn, read thrilling works written by well-known factotums, be the first to buy the collected lectures of Ramon DeLeon!  Only here, only at Boskov's Books!  – A crier, advertising a book sale in the Clerk's Ward.
Boskov is best of house spirits, here to serve you, discerning book seeker!  Why is Boskov Boskov?  Simple, original owner of book store, also called Boskov, bestowed name before death!  It was most sad, but the duty of the store continues!  What is the book you are doing the seeking for?  Boskov can find it with no time spent!  You heard of the sale, have you?  Luckily for you, gracious patron, there are many excellent titles for next to none.  Among them is an exclusive title that the store are premiering, many weeks ahead of the competition!  This is because Boskov has exclusive connections with a printing press in the Lower Ward.  Let's say that both parties using knowledge to liberate an ignorant multiverse, views align and whatnot!  But, you are obvious well read, fair traveler!  You may think, such mannerisms and speech patterns are befitting of other great sellers in the Cage and beyond!  Very astute!  Boskov helped within the house of the Merchant Zam'Dul too!  Such service inspired Boskov to be in charge of sales work too, much like old master!
Please, let Boskov show you some excerpts of lectures of the faerie folk!  Boskov assures, it is a great and enlightening read!  Besides, this elaborates on those lectures, new content to behold!
Author's Note: Quite a few people enjoyed my concept for the Fey in the classic Great Wheel.  The Deep pockets of the Ethereal proved to work well.  Plus, having Seasonal creatures not too far off the Inner Planes made enough sense, in my opinion.  Anyway, I wanted to expand upon a few ideas.  A couple have stated that for a hideaway for the fey, many D&D fey races didn't get too much attention.  And you know what?  That's a fair assessment… Hehe.  Plus, I'm back with another quirky NPC who talks in 3rd person.  My reason for this one?  I won't deny it, I've been meaning to do a monsters post based on Slavic folklore.  That will get done sooner or later, especially since one of the creatures is floating around Sigil now!  Also, the only reason I put this in bold is because anything put in Boskov's voice is meant to be in just italics.  In retrospective, not the best idea, but oh well…  Anyway, enough bolded text!  ENJOY!

Continue reading "June 2019 Blog Carnival – A Fair (Folk) Addendum"