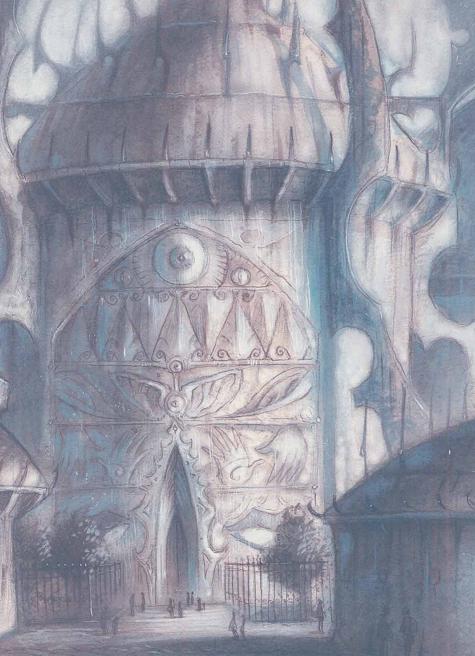 "Endless planes, endless ideas, endless possibilities!  That doesn't mean a berk should go sniffing out any planar out there.  Tons of nasties will pen you real good in the book, but all of you have the common marbles to listen to the dark beyond!  For starters, some planars will want you for supper, others will ask you pay the music and enjoy a good garnish, some are just barmy psychotics!  And with that, we begin.  Don't worry, the good scrape comes later!  Also, no interruptions.  I'm very hungry and not against eating poor listeners!" – Geber Reynardt alias "Pew Pew", Chaotic Evil Foxfolk Lupin Alchemist Sensate, Lecturer at the Civil Festhall in Sigil
As always, one must be careful when wandering the planes.  Beyond the beautiful and scary sights to behold, there are denizens that are much like their surroundings.  Some can be invaluable allies, while others are the most fearsome of foes.  Great good and evil have there places in reality, places you can find if you look hard enough.  But, it begs the question, is it worth wandering too far off the beaten path?
Author's Note:  What's an homage to Planescape without Planescape Torment!?  Besides the usual planar beasties, I tossed in a reference or two to one of my favorite games.  On top of that, a creature inspired by my Bloodied Wyvern Peaks adventure and more!  Plus, some obligatory gothic horror that is one part Frankenstein, one part The Golem and one part Doppelganger.  Also, a twist on a Lower Planes classic!
Continue reading "Things of the Multiverse – Even More Planar Creatures"