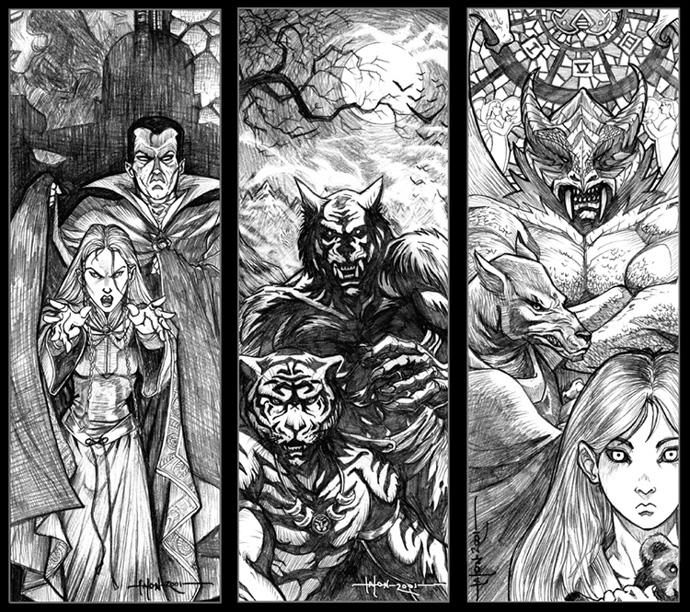 "Chroniclers from "some outside world" kept babbling about Shadow Powers and Fell planes.  These people are fools.  They know not of the mists, they know not of true nightmares.  I live in them, just as I do in the rare dream.  Some day, our people might escape through these gates, through the endless worlds of dream and into paradise.  Perhaps these outlanders can take our place…  As far as I'm concerned, they don't truly exist anyway." – a rather rude Aabber Shaman of the Nightmare Lands, according to Ramon.
The Mists house many untold and unspoken evils and perils.  They're usually the results of twisted minds and nefarious plots.  Some are just sad souls that have long since fallen from grace.  In more than one instance within the demiplane, some were merely evil souls from the beginning.  Such a twisted menagerie exists within the Domains, it's a miracle that they haven't escaped to torment the outside worlds.
Brace yourselves and survive the monsters of the night!
Author's Note: While Ramon bumbles in Ravenloft, let's bring in a mixture of classic monsters and some new creations!  Since I already have various Ravenloft critters in my Vampire and Were-beast books on DM's Guild, I have not included them here.  Also, please pardon the rampant song references…

Continue reading "Creatures of the Mists – Dark Denizens of the Domains of Dread"