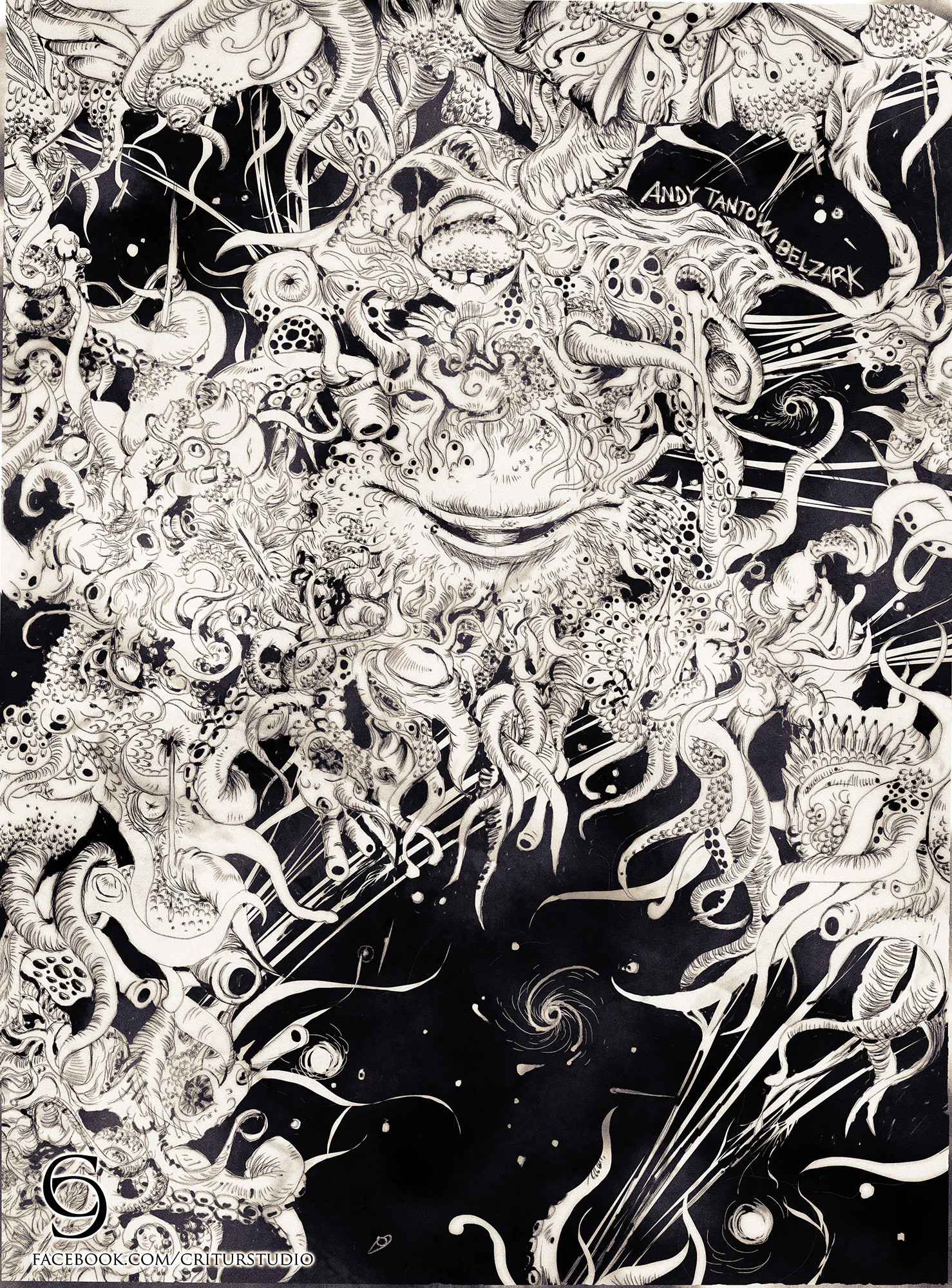 The RPG Blog Carnival for January 2019 is more or less concluded, but I wanted to return to it once more with my own home setting.  I've talked about tons of aspects of the world already, but not too much in terms of "the divine".  Though, to be fair, that's a bit of an odd subject for my universe.
Similar to Mystara, deities are much closer to the "Immortals" of that world.  Heroes train, prove themselves and ascend beyond the prime material.  Out of a pact with other "Ascended", interaction with the mortal plane is rare and only in dire emergency, where it can't be helped.  Upon ascending, they become the embodiment of the ideals that they believe in, empower those who follow such beliefs and ethos.  Unlike the traditional D&D worlds, believers connect on a level of domains and ideology.  Those who try to directly connect to an Ascended usually go insane, as they're unable to comprehend the sheer power and form that such beings wield.  Most religions of the world have adapted to fit this harsh truth.  In fact, most religious revolve around various metaphysical concepts as well as ideals.  Like with other traditional worlds, one could still see various religious groups inspired by a cause.  However, this world will not have them tied to a deity, unless they're a mad cult.
But, what came before the ascended?  And what helps them move beyond mere mortality?  To answer both questions, one must look at what came before.  Arothe was created from an experiment on another world, trying to use transdimensional technology to create a wholly new universe.  The same laboratory reached out to countless realities (including a few versions of Earth).  Something terrible resulted in multiple malfunctions in the experiment at once.  Multiple old realities collapses and folded on themselves, while being absorbed into the new one.  A strange energy was discovered thanks to the experiments though, psychic power.  The power preserved the millions of minds of the victims, binding and bonding them to a single entity.  The mad hivemind eventually formed into a chaotic and discordant entity within the new universe.  Basically, a psychic powered Azathoth that's too confused and lost to be fully aware of what it does.  However, this doesn't mean that the Ascended escape its wrath.  Those who ascend are tethered to this mighty being.  And, in the off chance that they are slain, they can be eaten by this star horror should it desire more power and minds to sustain itself.
As for reality building itself anew, the hive at the center of the universe mostly shaped things from afar.  Terrain shaped itself naturally, as forces and energies of life spurred on evolution.  However, the hive itself influenced sentient life forces through subtle implanting of thoughts to outright bizarre visions.  As much of the hive is composed of former Earth humans, subjects of the world are slightly pushed in a direction similar to Earth's many cultures.  Some mortals feel that they're being manipulated by something, but few can ever prove it.  Many take the visions, strange dreams and signs as their own creations and go from there.  But all along, distant thoughts from Earth from equally distant sources find their way into the life of this strange, but oddly familiar world.
So there you have it, a little insight into how divinity works in the weird world of Arothe.
IMAGE CREDIT: Azathoth – Andy Tantowi