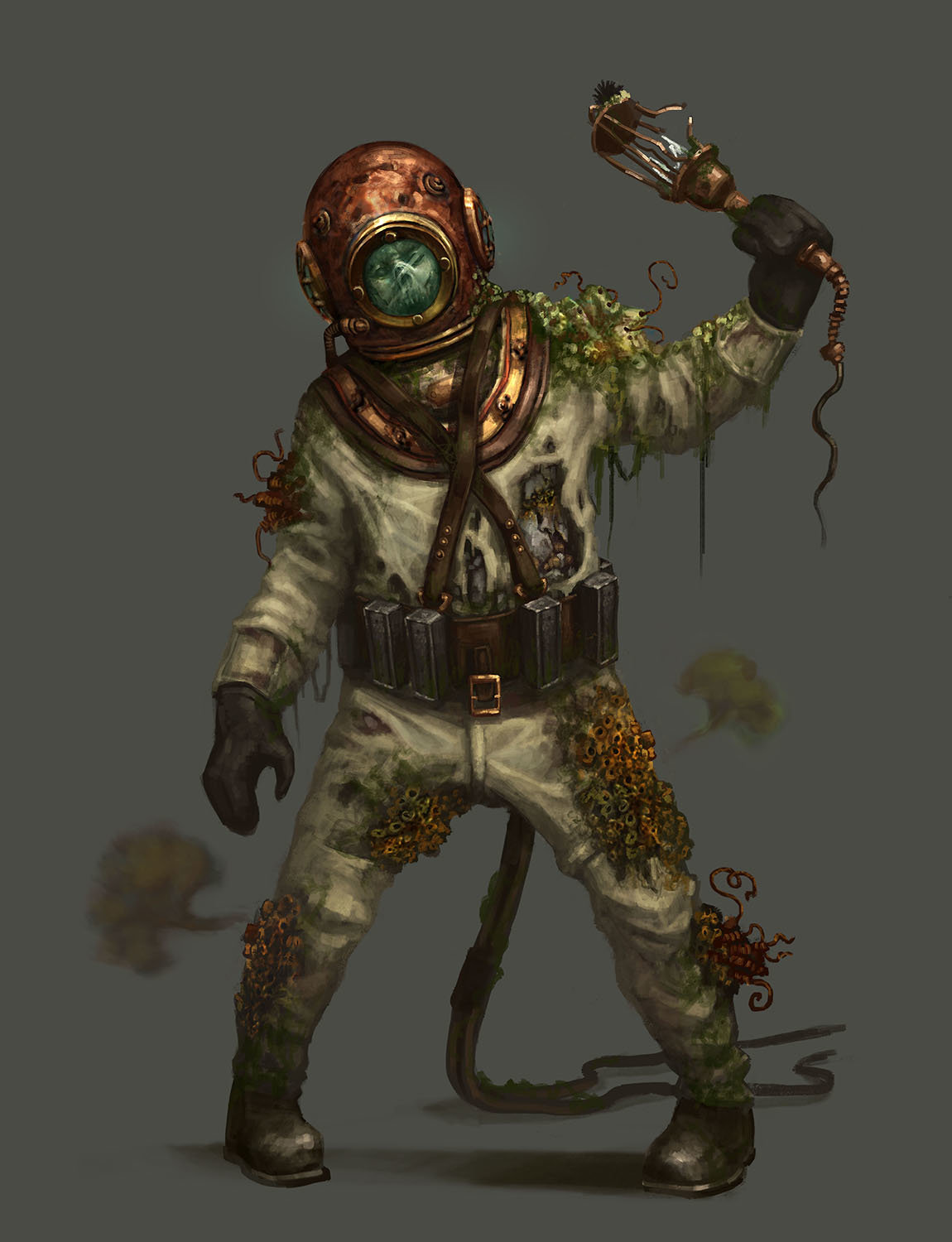 "This is the Alleigosto Exploration Team, is anyone out there?  Anyone on the Cog Auditory-Wave Line, please respond!  We are lost on the Ichthyan Sea.  We've observed and overheard terrible creatures.  Send help immediately.  These waters are dangerous, arm yourselves by all means.  I repeat, arm yourselves.  Air waves will remain open, in hopes of response." – The distress signal of Her Heavenly Embrace, sunken wreck
It is time once again to gaze into the mists and see what gazes back.  I bring you tales and people traversing the mists, woes of the occult, crime never paying, schemes of a warmonger and rising spirits assembling a demonic gallivant.
Author's Note: More ambitious conquering for Drakov, Victorian spiritualism, Japanese ghosts and more on a thieves haven homage to Yojimbo.  That is what to expect from this post!  Also, I know I've griped about it before, but I feel like I should cover and flesh out my own worlds.  I don't really want to play D&D anymore, even though I like pondering about the settings.  It's this weird paradox for me.  I have more posts I want to do, so we'll see how quick I can get over this funk.