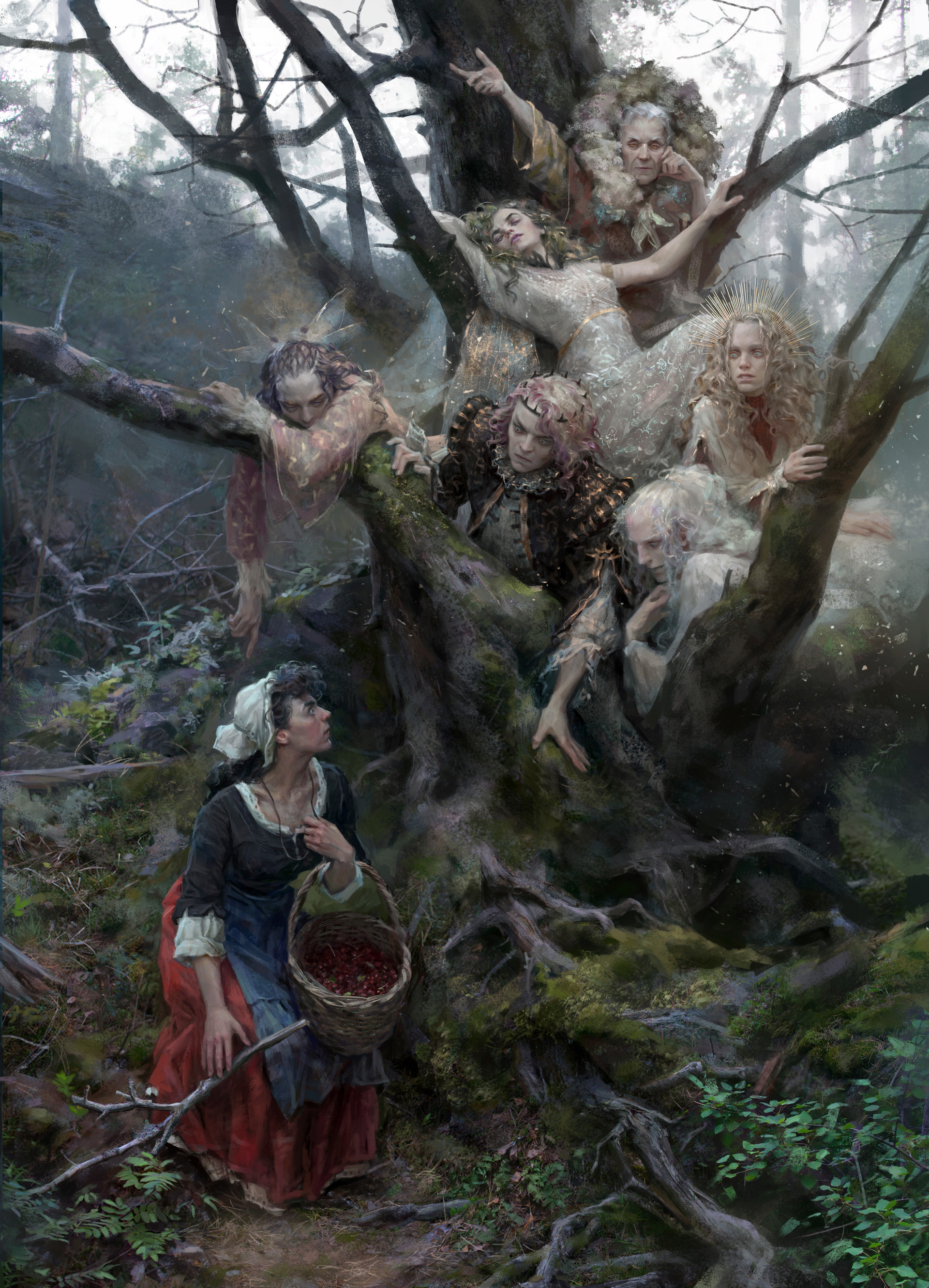 Your journey went as well as ours?  Good, good.  At the very least, you have gained a larger understanding of the mainstream political groups that dwell within the so-called Good Kingdom, Wyld Realms and many other a name.  Regardless of what they courts may call themselves in that moment, they still hold sway and much command.  Do not let their chaotic forces fool you, those who fully oppose them can for the moment unite in near legion.  That Narrator is certainly not welcome within their grounds, letters within Sigil have made that clear.  Though, I'm not sure that this mysterious figure is as insensitive or cruel as many make them out to be.  That's a matter that shall be discussed later.  In the meantime, let us form a lecture around more looks into the fey.  For the time being, we shall continue to look at the major power groups found within their realms, who they cooperate with and how they maintain a very tenuous cease fire.  After all, tales of the epic sylvan war resulted in no winners and no conclusion.  Fully realized organizations and groupings came from the schism.  But in the end, none came to a common consensus or attempted to reconcile in full.
What has been stated before covers the 4 primary courts of the seasons within the Deep Ethereal pockets belonging to the Fair Folk.  Many fey exist beyond the bickering of four seasons.  Once one leaves the Ethereal and reaches for the Outer Planes, they may witness conflict over two distinct "newer" courts.  The two so-called "traitor courts", as they are called by the traditional fey of the Ethereal, act within Upper and Lower Planes.  They are the Seelie and Unseelie respectively.  For the Seelie, they are often found in Arborea, but not always.  Likewise, the Unseelie typically dwell within the most wicked pits of Pandemonium.  But, who are they?  Likewise, the Seasonal Courts aren't alone in the Ethereal.  There are those who are not aligned with mainstream fey politics?  Why certainly!  There are tales of outsider societies as well as religious sects dedicated to ancient ways, ancient even by sylvan standards.  From obnoxious rebels to the fey equivalent to heretics, many divisions and groups have formed.
Author's Note: Part 2 of my look at fey factions, politics and the like.  As I've said before, spirit type creatures needed more umph for the Planescape setting.  So, this is my way of accomplishing that.  So, let's look at Upper Planes, Lower Planes, outsider societies and cults.  By all means, most of this is supplementary (and some minor degree of altering) to what has been written about Seelie and Unseelie via the Monstrous Mythologies as well as Planes of Chaos and Planes of Conflict.  In terms of outsiders and cults, that'll need another post too.  Stay tuned for that!  This does not cover everything in detail, much like with part one.  Consider looking under this link for much more.

Continue reading "More Politicking and Intrigue of the Fey – Part 2"